About Subtitle for Youtube
Extract and download the captions and subtitles from Youtube. Just paste your Youbube link, then you get what you want.
Only those captions and subtitles are not embedded or not hard-coded to video can be extracted. But fortunately, in most cases, Youtube will give an automatic caption based on Auto Sound Recognition. That mean even if the video don't have a subtitle track, you can get a translated one.
--Download all closed caption.
--Download the Automatic Caption translated by Youtube.
--Download all closed captions translated from one language to many other languages.
--You can download SRT Edit Pro to edit SRT files.
--You can download Subtitle Writer to add SRT subtitles to your mp4, mov, m4v and 3gp movie file as a subtitle track.
--You can download FinalSRT to import SRT subtitles to Final Cut Pro.
Screenshots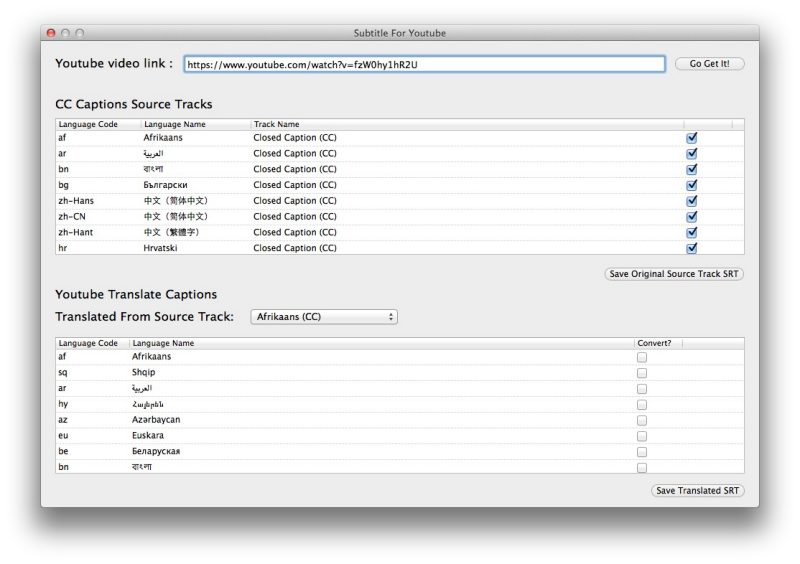 Customer Reviews
Report a bug or request a function
&nbsp&nbsp&nbspPlease post a bug or your request to us by sending email to helloliubin@gmail.com
<!-_end main-->