Import SRT Subtitles to
Adobe Premiere Pro




Question and Answer



Don't upgrade to Pr 2017 11.1 or later不要升级到Pr 2017 11.1或之后的版本
Since Pr 2017 version 11.1 disabled Title export and provided a whole new Title feature. And it's not stable yet. Please stay in Pr 2017 version 11.0, don't upgrade.因为Pr 2017 11.1版本取消了字幕PRTL文件的导出,取而代之是全新的字幕制作方式。请保持在Pr 2017或更旧的版本,不要升级。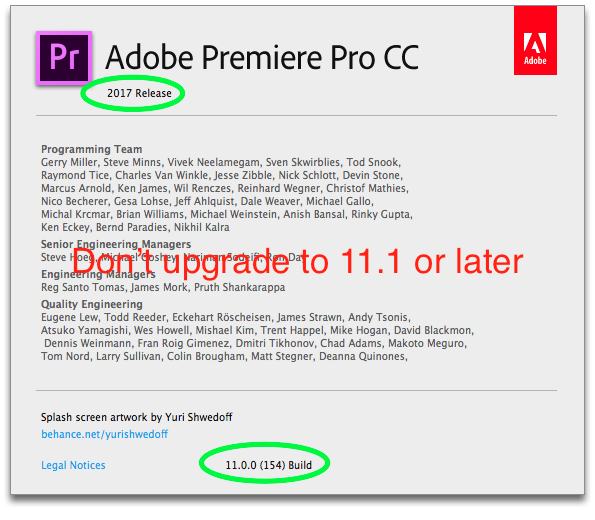 PremiereSRT中文教程
Adobe Premiere Pro CC

Make a Title as title template in Premiere
Export the title to a prtl file
Make a blank new sequence in Premiere
Export sequence to a Final Cut Pro XML
Drop the srt, xml and prtl files to PremiereSRT
Export XML file in PremiereSRT
Import the XML file to PremiereSRT

System requirement

Premiere Pro CC 2014, version 8.1 or up
Mac OS 10.8 or up

Framerate/Timebase

PremiereSRT use the frameduration from XML file
Make sure the frame rate of sequence is exactly the same with SRT original movie
Report a bug or request a function
&nbsp&nbsp&nbspPlease send email to helloliubin@gmail.com, attach your SRT, XML and prtl files.
&nbsp&nbsp&nbspPlease check: 1.Is your SRT file is a standard one? 2. Make sure your Premiere sequence is blank and the setting is right.
Some users reported that they cannot align the subtitle center in Premiere Title panel. Please drag to make a subtitle input box, NOT Click to make one.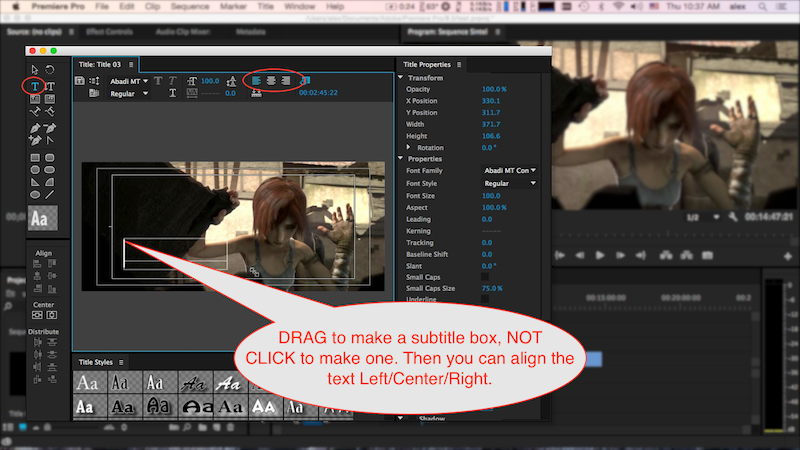 Screenshots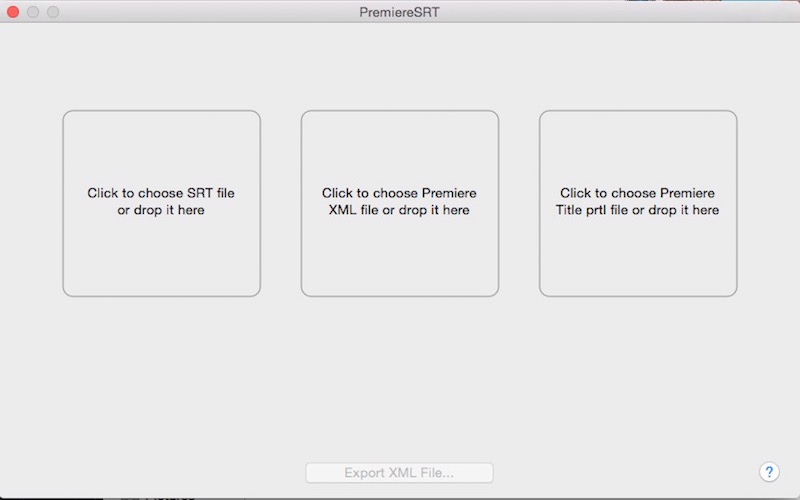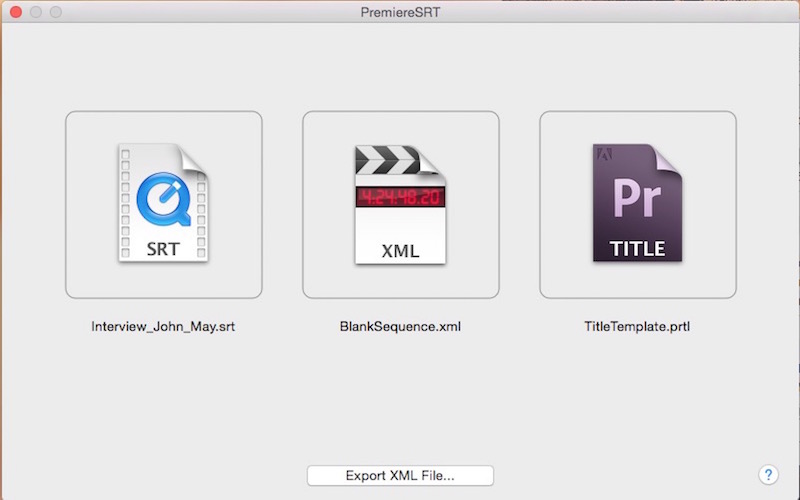 Customer Reviews