.Pr Titles
Pr Titles is available on Mac App Store. Please click on the website to know more.
We can import SRT subtitle file to Adobe Premiere pro 2017/2018/2019/2020 as Open Captions: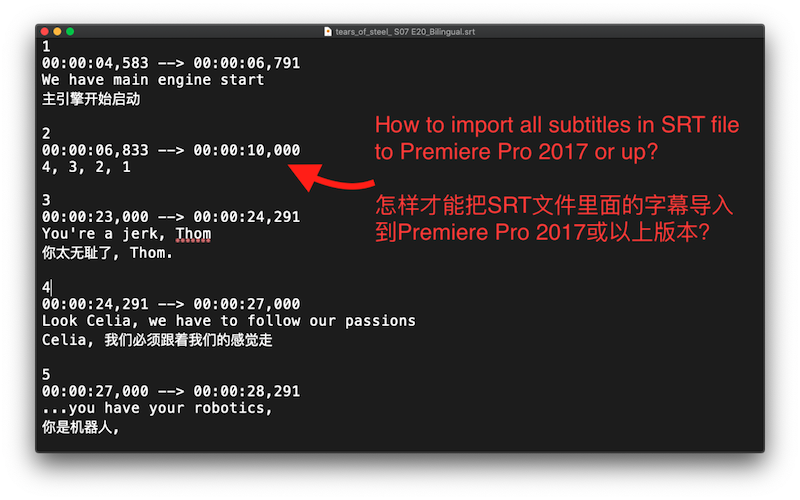 But after imported, there are less setting for subtitles and it's not easy to adjust them on timeline.
Instead, you can import SRT file as Essential Graphics Text to Premiere. Then you have much more precise control to your subtitle formatting. It makes your subtitle beautiful and professional.